Publication Design. Exploration in concept, type as image and type + image.


Publication / Editorial design is a fascinating field that combines our abilities for creative typography, smart layouts and clever compositions. All around the world people wake up early and stay up late creating compositions that millions get a hold of in the form of newspapers, magazines, books, ebooks, iPad magazines. The amount of content included in the publication of things like books and magazines demand strict guidelines and rules for the use of typography and layout within the volumes and periodicals produced. The success of these publications depends on clear communication and consist story telling, both of which demand rigorous applications of grid layouts and the establishment of visual hierarchies in order to keep readers entertained while they consume the content.

The principles about what makes a good layout or series of spreads are the same design principles when you design a brand story, website, motion/animation, etc. Publication today is not restricted to print. To practice these principles we will be using print as the medium.

Design a multi-spread print version of an on-line article on the New York Times website. You must choose a FEATURE article from the NYT Magazine section.

Sophomore Year
Full project outline on the Class Website︎︎︎


Jamason Woodson


---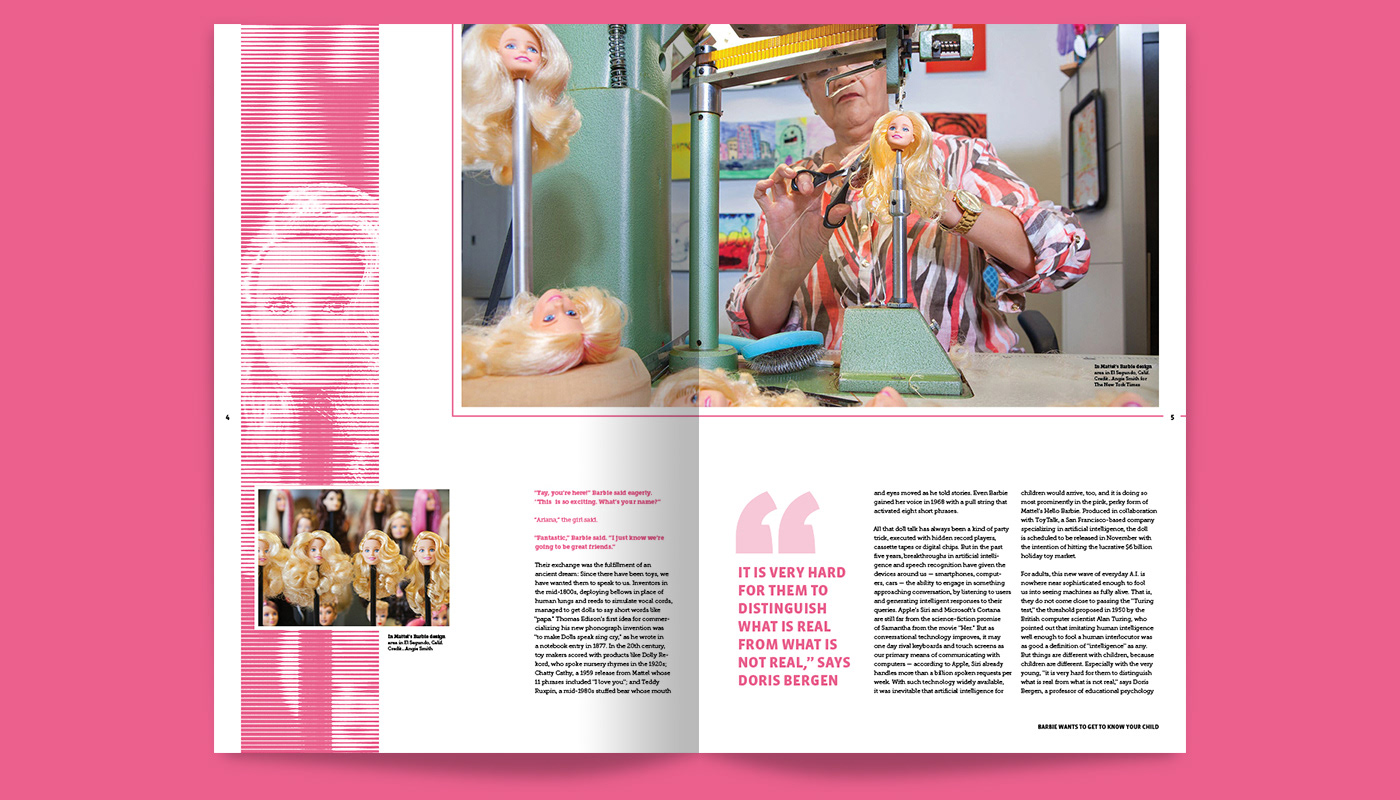 Ethan Scriber


---
Liam


---
Annie Myers


---
---
---
The type workbook is a series of investigations, the content ranges from typographic studies to typesetting rules.
---
Learning to identify typefaces, characteristics, and type classifications. And then teaching them to us. Students become the resident expert.
---
The challenge is to imagine, design, and produce the materials for a 2-day conference on a topic based on any Ted.com/topics.
---
Development of a design portfolio. The course addresses the process of building a portfolio that meets professional standards and professional practices for designers.
---
Typographic Universe gives the design student an introduction to the world of type design. Designing type systematically with a focus on looking at, defining, and refining the interrelationships between forms.
---
Design for Good. Design Director. Students working, exploring, and expanding their skillsets to create change and impact the community.