Living, teaching, working in the university town of Lawrence Kansas. Andrea Herstowski joined the University of Kansas as an Assistant Professor in 2002. Currently, Associate Professor in Visual Communication Design & Interim Associate Dean of Administration, School of Architecture and Design.
*website is a living document. check back again for updates.
---
Variable font family commissioned by Google Fonts is meant to capture and improve upon the charming router-carved type of US National Parks.
Microsite
︎︎︎:: Google Fonts︎︎︎
---
Examples of projects, results, teaching statement, and sample syllabi.
---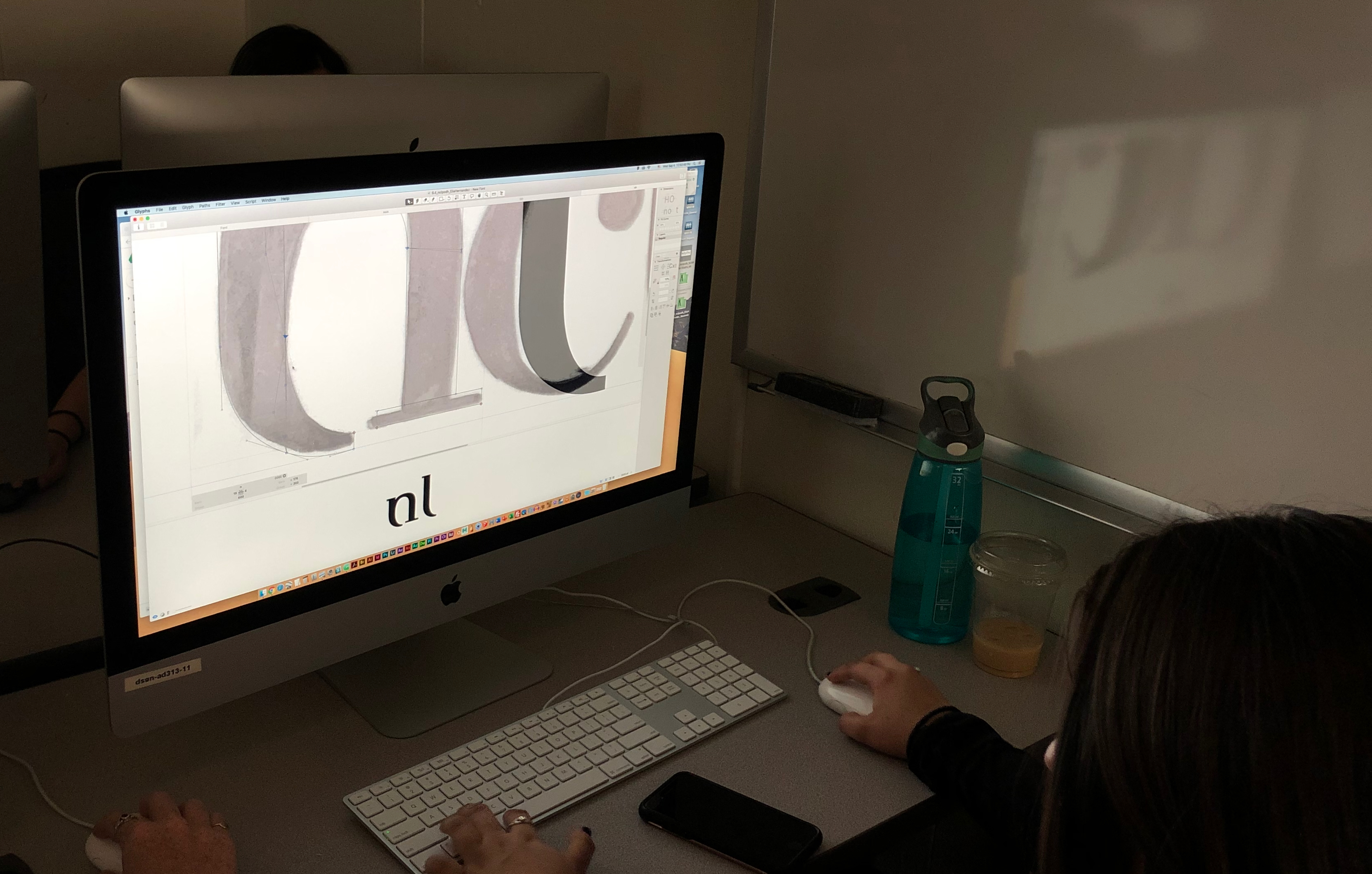 Typographic Universe gives the design student an introduction to the world of type design.
Website︎︎︎
---
Students working, exploring, and expanding their skillsets to create change and impact communities.
---
Semplicita
Creative work In-progress. Tipoteca Italiana Fondazione in Cornuda, Italy. Working with Tipoteca Director Sandro Berra on the digitization of a selection of wood type.


---
Creative work reasearch. A series of P5.js experiments exploring the intersection between typography and code. Generative Typography. Type@Cooper 2020
---
Creative work reasearch. Various studies using Drawbot / Python. Python for Visual Designer. Type@Cooper 2022
---