Portfolio︎
:
Coverletter
︎
Claires Tips
So, when you find something you like
dive deep
,
find the designer
,
see where they worked
, then
dive a little deeper
and see their
full job history!
If you are fond of the work they do, you probably will be fond of the work from the place they work at, and possibly even their past employers.
See how they got to where they are today and don't hesitate to email them if you really look up to them! Ask them for advice on how to get to where you want to be someday. This is how I got my first job!
---
VERY IMPORTANT: Make sure when you start contacting these people once your website is done and always include a link of your work at the bottom of the email. DON'T directly say, LOOK HERE, but subtly hint to it by just making it available in your email sign-off. I promise they will click through.
EXAMPLE EMAIL :
Dear XXXXXXX,
I stumbled across your page a while ago and I just wanted to send you a little friendly hello!
I really love your work. All I can say is wow! There is something about it that draws me in; your line weight is exceptional and your variety of styles is refreshing. I am a senior currently at the University of Kansas, where I am studying graphic design. I will be graduating in May, which is giving me a lot of mixed feelings, particularly about what to do next. The one most important thing I am looking for in a job is the opportunity for growth. I want to get into an environment where I have to push myself harder than I ever have before. I crave learning and want an environment that allows me to do so. One of my favorite things to do is branding. I really love completely emerging myself in a brand, so I can create honest designs that reflect their unique voice. Working with a wide variety of clients would be ideal! Since I really admire and look up to your work I thought maybe I could pick your brain about some stuff and see how you got where you are.
Some questions I have for you are:
How did you get where you are today?
Did you have a hard time deciding what to do out of college?
I look forward to talking with you more!
Sincerely,
Claire P
clairep.com < this should be a direct link so they can effortlessly click through to see your site
---
EXAMPLE EMAIL:
Hello XXXXX,
My name is Claire P and I am a senior at the University of Kansas graduating in May with a degree in Visual Communications, with an emphasis in Graphic Design. I really admire your diverse portfolio. I am a big foodie; I love to cook and try new restaurants, so I am very attracted to the work you have done in the food industry. The branding you did for Garbo's and the Mighty Beastro are just some of my favorite projects. I am interested in the Internship you have posted on your website, check out some of my work here! <<<< direct link
I appreciate your time!
Thank you,
Claire P
clairep.com <<<< direct link
---
Check-In:
If you haven't heard from them in over a week check-in!
Don't be shy, people are incredibly busy and emails get buried in inboxes.
---
Send Something:
After you have heard from them, send them a handwritten thank you card and maybe one of your giveaways.
EXAMPLE THANK-YOU:
(card 2)
This was after they took a look at my work and we had a Skype interview!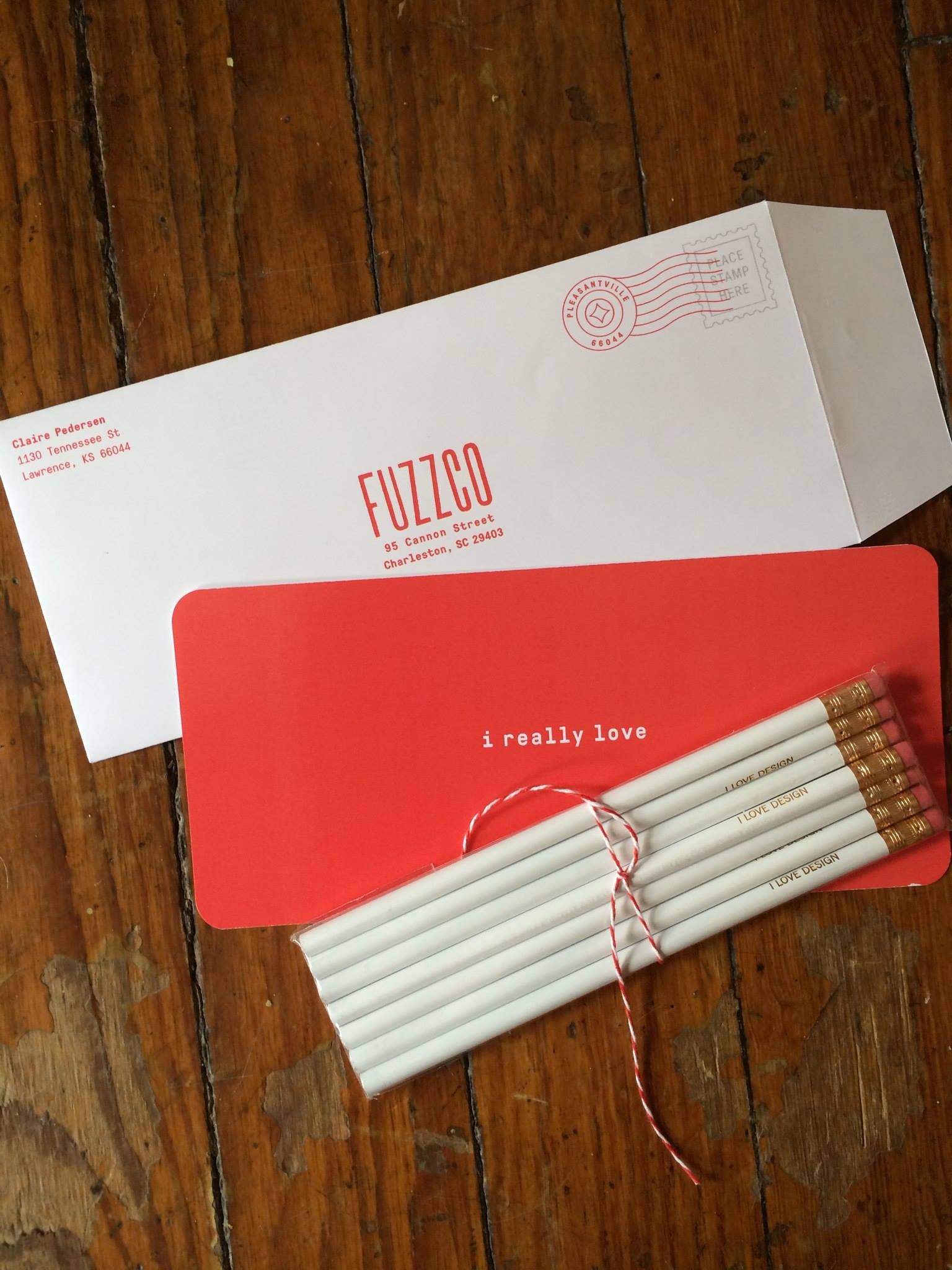 ---
Communication:
Reach out to as many people as you like, but make sure you are prompt and on-top of keeping the communication up!
Dream big, you would be surprised that most people will answer to you.
Best of luck
---